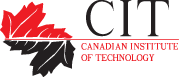 University College "Canadian Institute of Technology"
Licensing Document: VKM Nr. 781, datë 10.11.2011
Category: College
Type: Private
Status: Active
Address: Kompleksi "Xhura", Nr. 12, Rruga Xhanfize Keko, Porcelan, Tiranë
Tel: +35542229778
Email:
This email address is being protected from spambots. You need JavaScript enabled to view it.
Website: www.cit.edu.al
Bachelor Industrial Engineering
Master i shkencave "Computer Engineering and Information Technology", with profiles: "Computer Engineering and Big Data"; "Network and Cybersecurity"; "Multimedia-Design"
Master i shkencave "Finance and Accounting", with profiles: "Finance and Banking"; "Accounting and Auditing"
No.
Study program
Information
1
Bachelor Administrim Biznesi
HEI Unit: Department of Business Administration

Historiku i akreditimit

1 - Akredituar me Urdhër Nr.137, datë 2016-03-25 Vlefshmëria 03-25-2016 deri më 03-25-2022
2
Bachelor Administrim Biznesi dhe Teknologji Informacioni
HEI Unit: Department of Business Administration and IT

Historiku i akreditimit

1 - Akredituar me Urdhër Nr.138, datë 2016-03-25 Vlefshmëria 03-25-2016 deri më 03-25-2022
3
Bachelor Inxhinieri Softuerike
HEI Unit: Department of Software Engineering

Historiku i akreditimit

1 - Akredituar me Urdhër Nr.140, datë 2016-03-25 Vlefshmëria 03-25-2016 deri më 03-25-2022
4
Bachelor Inxhinieri Industriale
HEI Unit: Department of Industrial Engineering

Historiku i akreditimit

1 - Akredituar me Vendim Nr. 38 datë 13-07-2018 Vlefshmëria 07-13-2018 deri më 07-12-2024
5
Bachelor Inxhinieri kompjuterike dhe teknologji informacioni
HEI Unit: Department of Software Engineering
6
Bachelor Financë dhe kontabilitet
HEI Unit: Department of Business Administration
7
Bachelor Inxhinieri Telekomunikacioni
HEI Unit: Department of Industrial Engineering

Historiku i akreditimit

1 - Akredituar me Vendim Nr. 38 datë 13-07-2018 Vlefshmëria 07-13-2018 deri më 07-12-2024
8
Professional Master Administrim Biznesi
HEI Unit: Department of Business Administration
9
Professional Master Inxhinieri Industriale
HEI Unit: Department of Industrial Engineering
10
Professional Master lnxhinieri Softuerike
HEI Unit: Department of Software Engineering
11
Master of Science Inxhinieri Industriale
HEI Unit: Department of Industrial Engineering

Historiku i akreditimit

1 - Akredituar me Urdhër Nr.141, datë 2016-03-25 Vlefshmëria 03-25-2016 deri më 03-25-2022
12
Master of Science lnxhinieri Softuerike
HEI Unit: Department of Software Engineering

Historiku i akreditimit

1 - Akredituar me Urdhër Nr.143, datë 2016-03-25 Vlefshmëria 03-25-2016 deri më 03-25-2022
13
Master of Science Administrim Biznesi
HEI Unit: Department of Business Administration

Historiku i akreditimit

1 - Akredituar me Urdhër Nr.142, datë 2016-03-25 Vlefshmëria 03-25-2016 deri më 03-25-2022
14
Master of Science "Inxhinieri kompjuterike dhe teknologji informacioni", me profile: "Inxhinieri kompjuterike dhe BIG Data"; "Rrjetet kompjuterike dhe Siguria Kibernetike"; "Multimedia-Dizajn"
HEI Unit: Department of Software Engineering

Historiku i akreditimit

1 - Akredituar me Vendim Nr. 75 datë 04-10-2019 Vlefshmëria 10-04-2019 deri më 09-30-2022
15
Master of Science "Financë dhe Kontabilitet", me profile: "Financë dhe Bankë"; "Kontabilitet dhe Auditim"
HEI Unit: Department of Business Administration

Historiku i akreditimit

1 - Akredituar me Vendim Nr. 74 datë 04-10-2019 Vlefshmëria 10-04-2019 deri më 09-30-2024
16
Master of Science Inxhinieri Telekomunikacioni
HEI Unit: Department of Industrial Engineering

Historiku i akreditimit

1 - Akredituar me Urdhër Nr. 141 datë 25-03-2016 Vlefshmëria 03-25-2016 deri më 03-25-2022